Radiant Floor Heating & Snow Melting Systems
We Install and Repair All Forms of Hydronic Heating Systems
One of your favorite kinds of projects is installing Radiant Floor Heating Systems. RP Carder Mechanical are expert installers of systems in both residential homes and commercial buildings. It can be installed in existing homes and buildings, as well as new. 
Radiant floor heating has a number of advantages that make it an efficient and effective choice for our cool and cold Michigan weather:
It's more efficient than traditional baseboard heating because we can use lower temperature water which is ideal for our high efficiency modern boilers.
Zoning opportunities are endless
It's an excellent option for people with allergies because it doesn't distribute allergens like forced air systems can. 
Hydronic systems user very little electricity, making them cost effective as well as a great option for new energy efficient homes. 
Radiant floors just feel good! Most families who have radiant floor heating love it. 
Snow melting systems offer safety and convenience for driveways, patios and walkways. No more shoveling heavy snow and no more salt tracked in your home.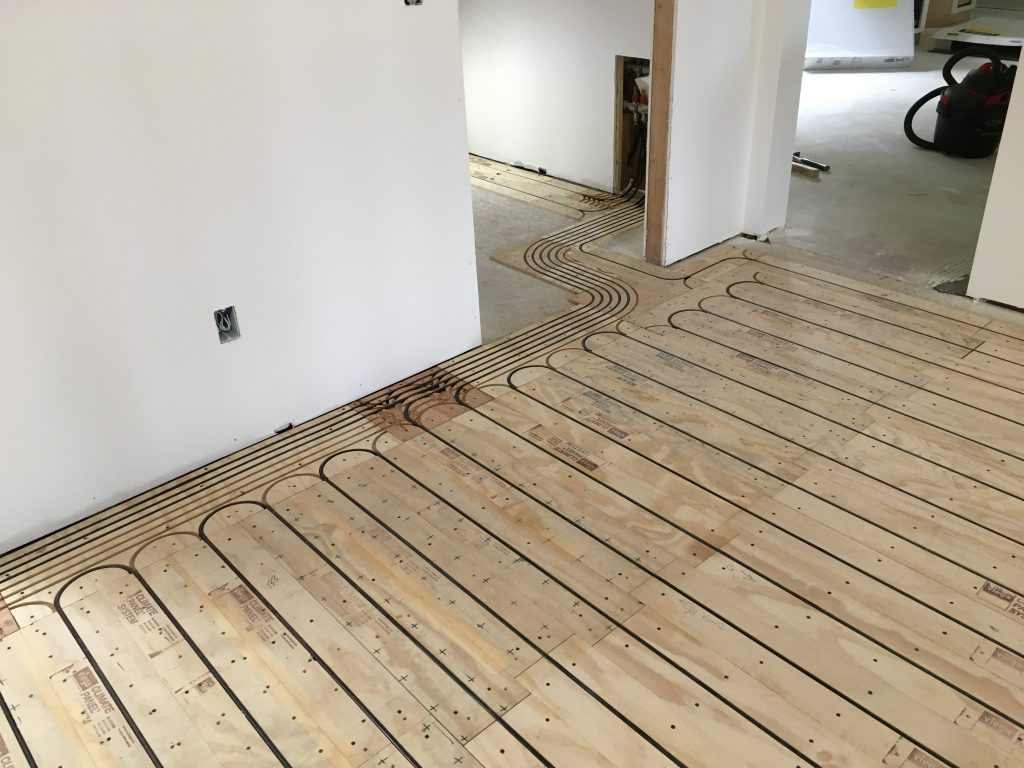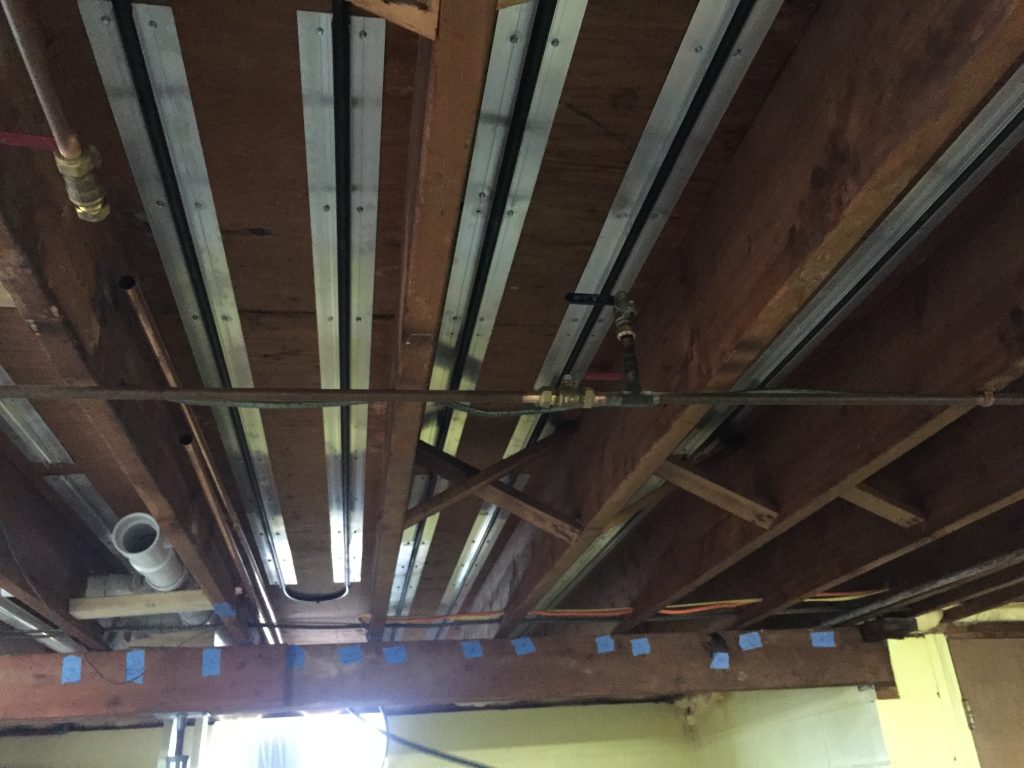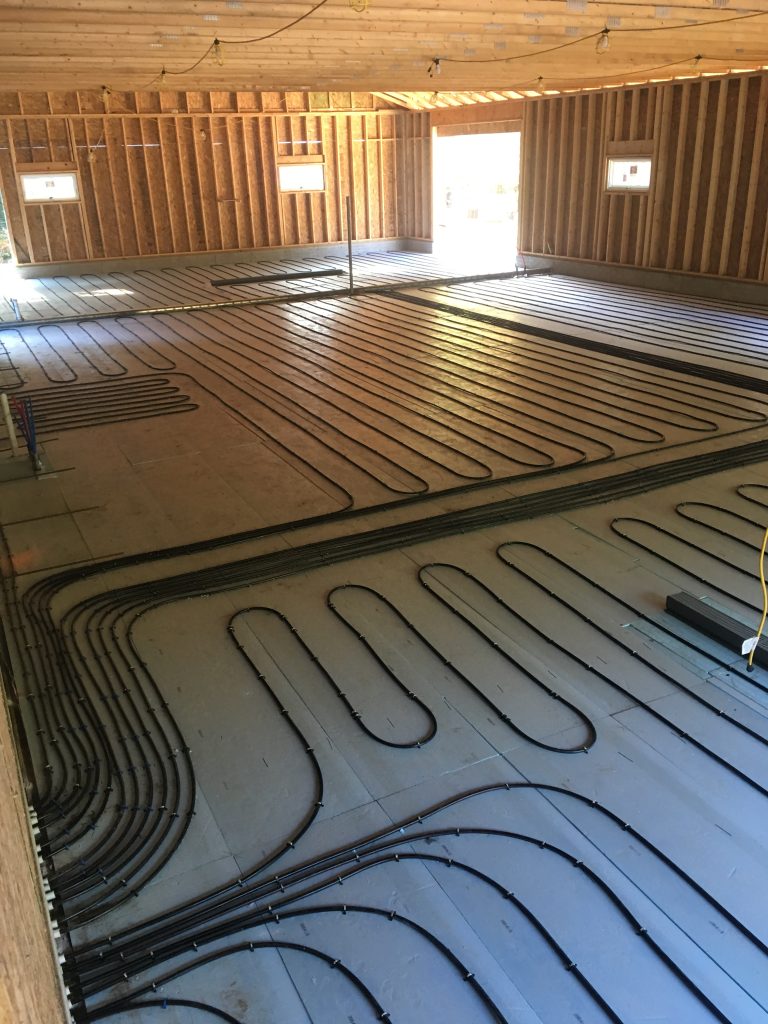 A Note on Floor Coverings
Ceramic tile is the most common and effective floor covering for radiant floor heating, because it conducts heat well. Other commonly used floor coverings like vinyl, linoleum, carpeting, or wood can also be used, but any covering that insulates the floor from the room will decrease the efficiency of the system. Carpeting can be used, but a dense padding and as think of a carpet as possible is recommended in order for your system to operate at optimum efficiency.
Viega Radiant Floor Systems
Whether installing radiant floor heating to a new or existing home or building, RP Carder Mechanical prefers the Viega product line. Viega has been in business over 120 years and the leading global innovator in the industry. The products are superb, and we have an excellent relationship with the company and they provide great customer service.
We think you'll agree. The company video below is long, but informative. If you're interested in learning more, check it out or visit their website at Viega.us.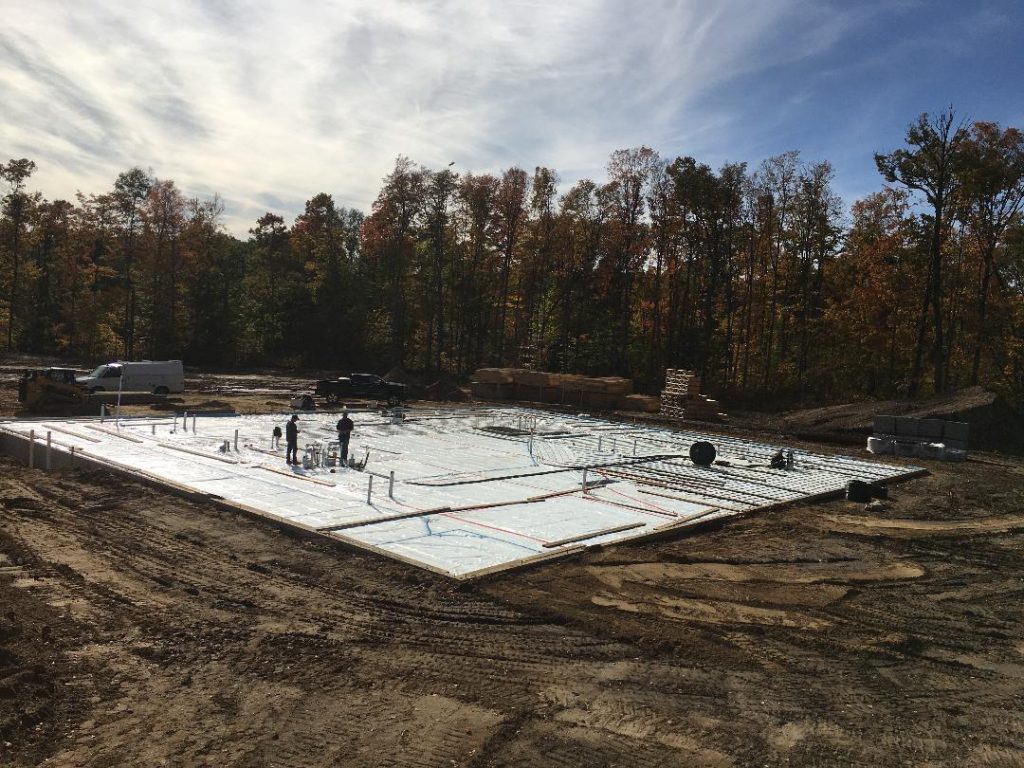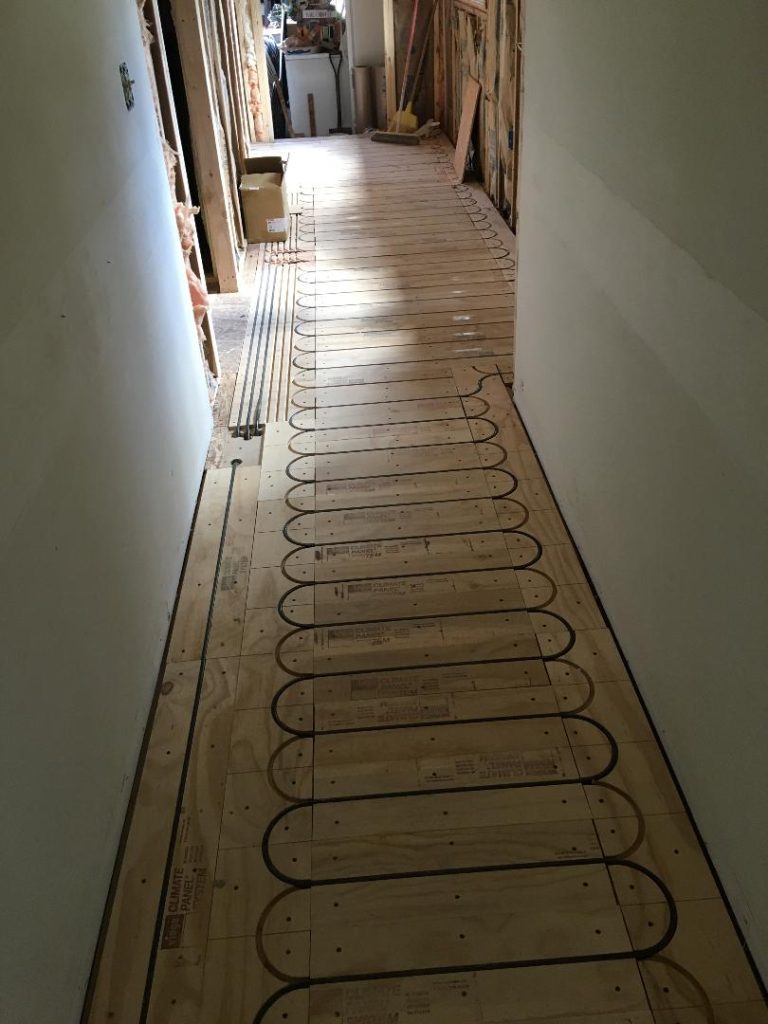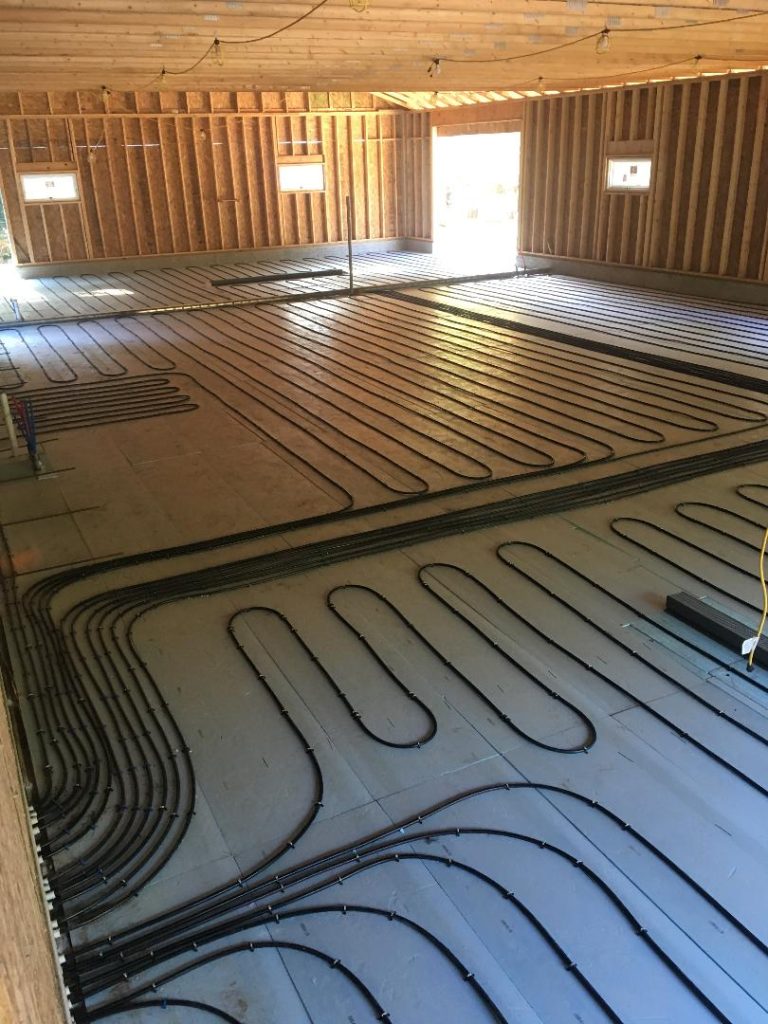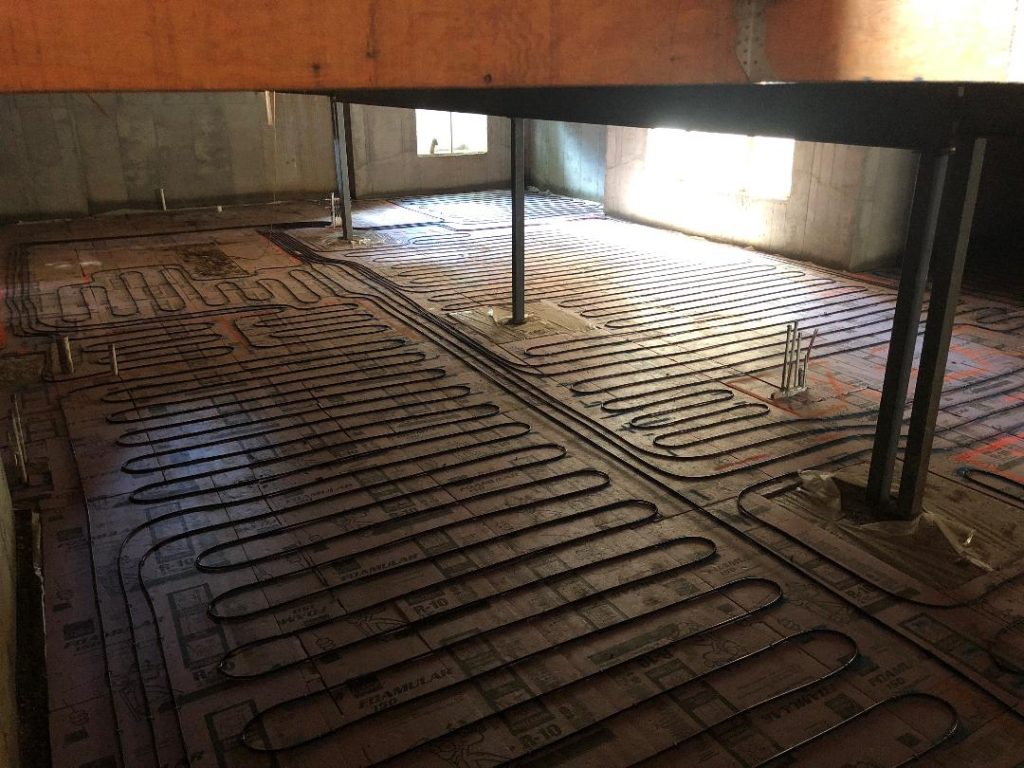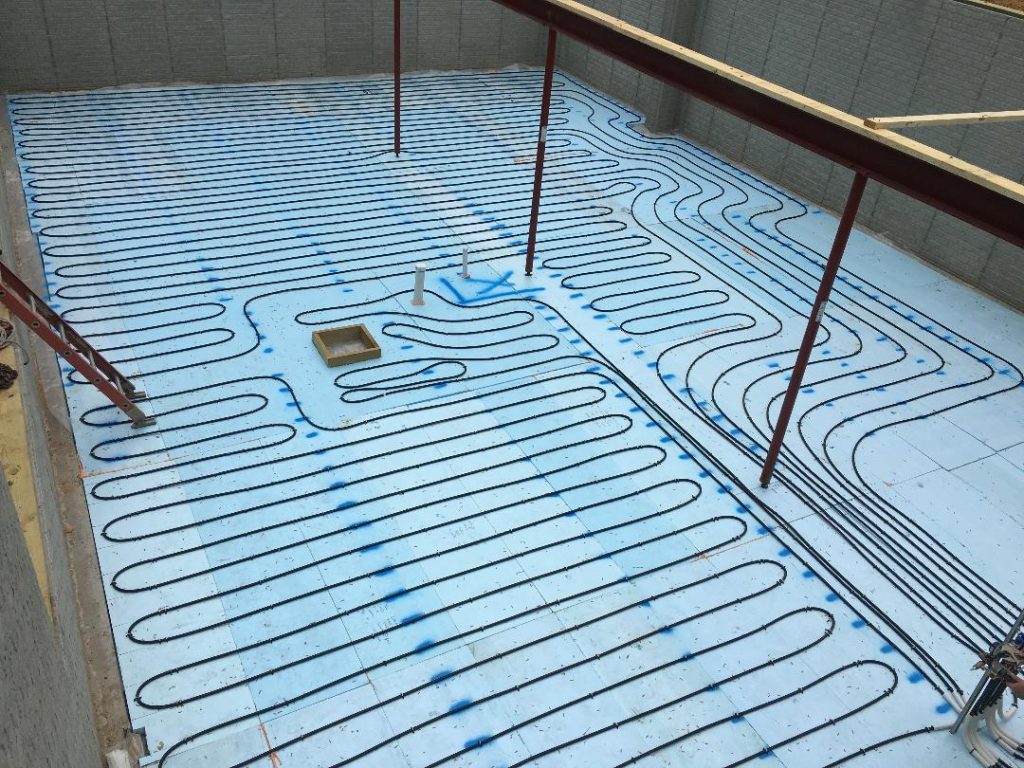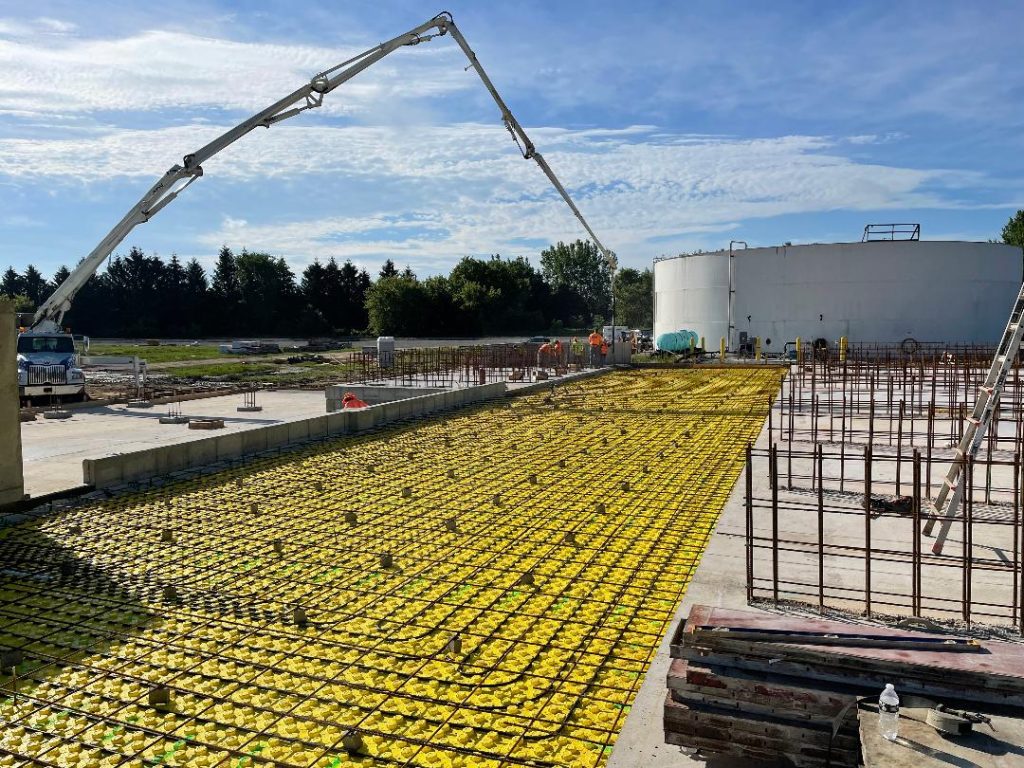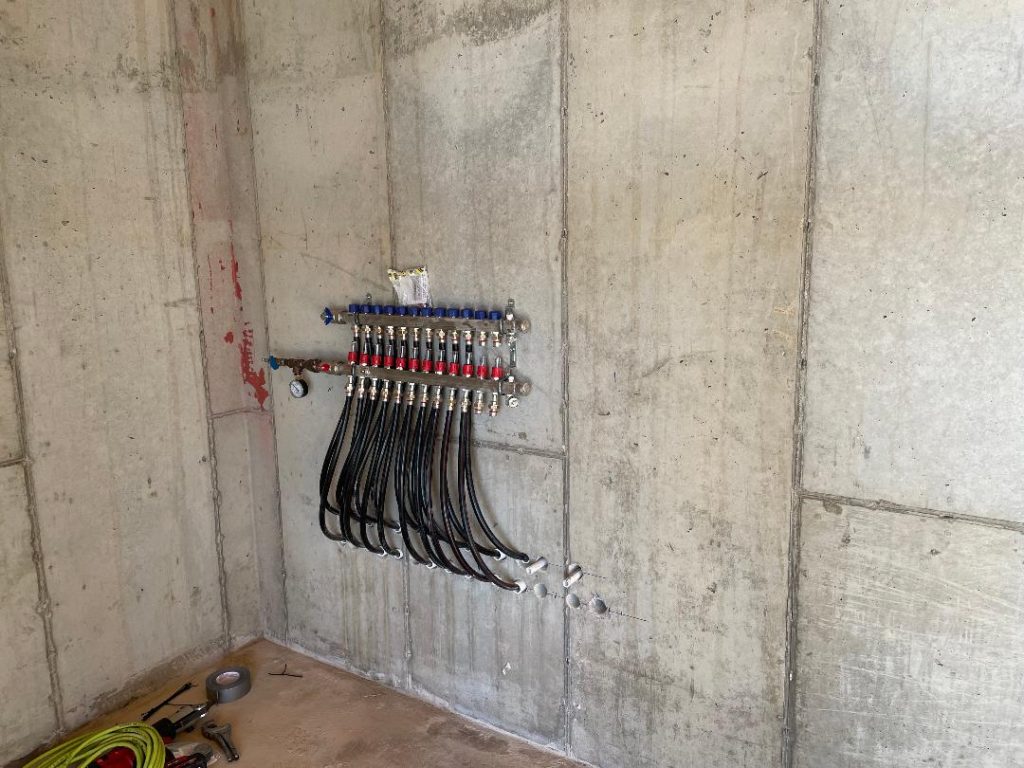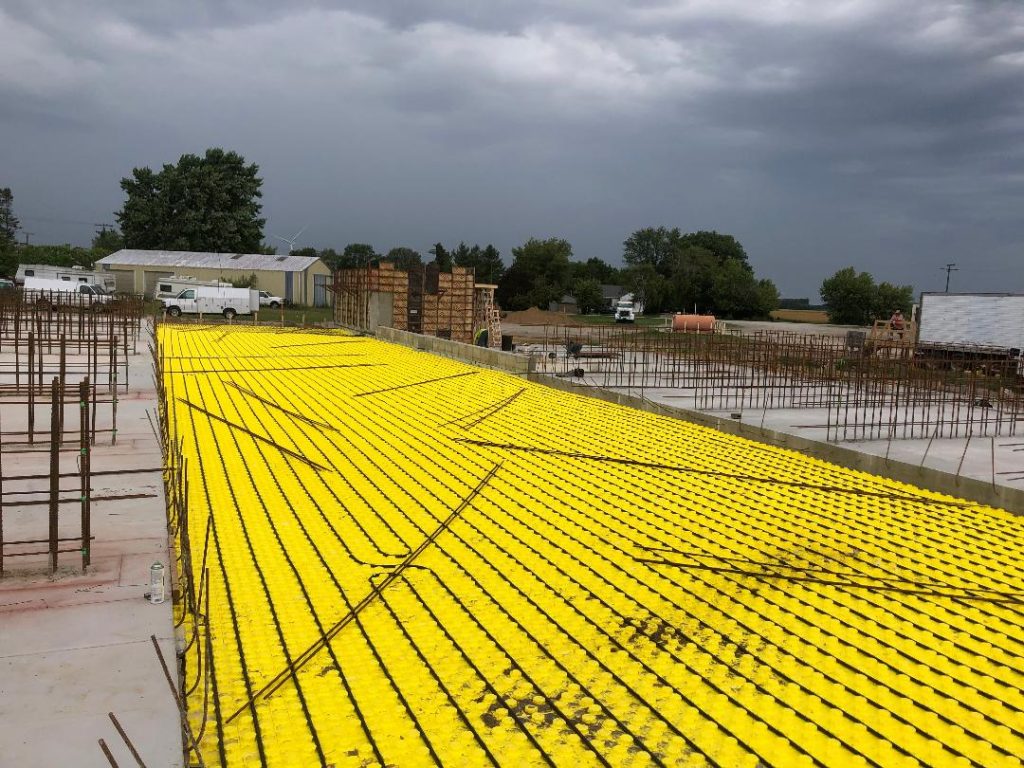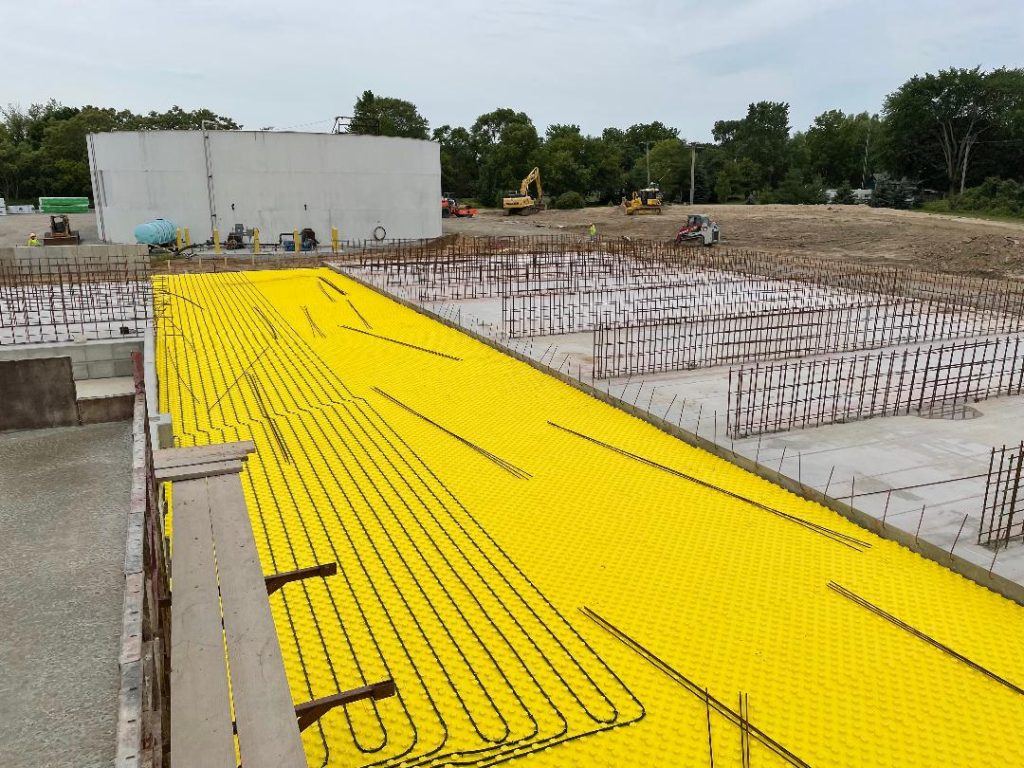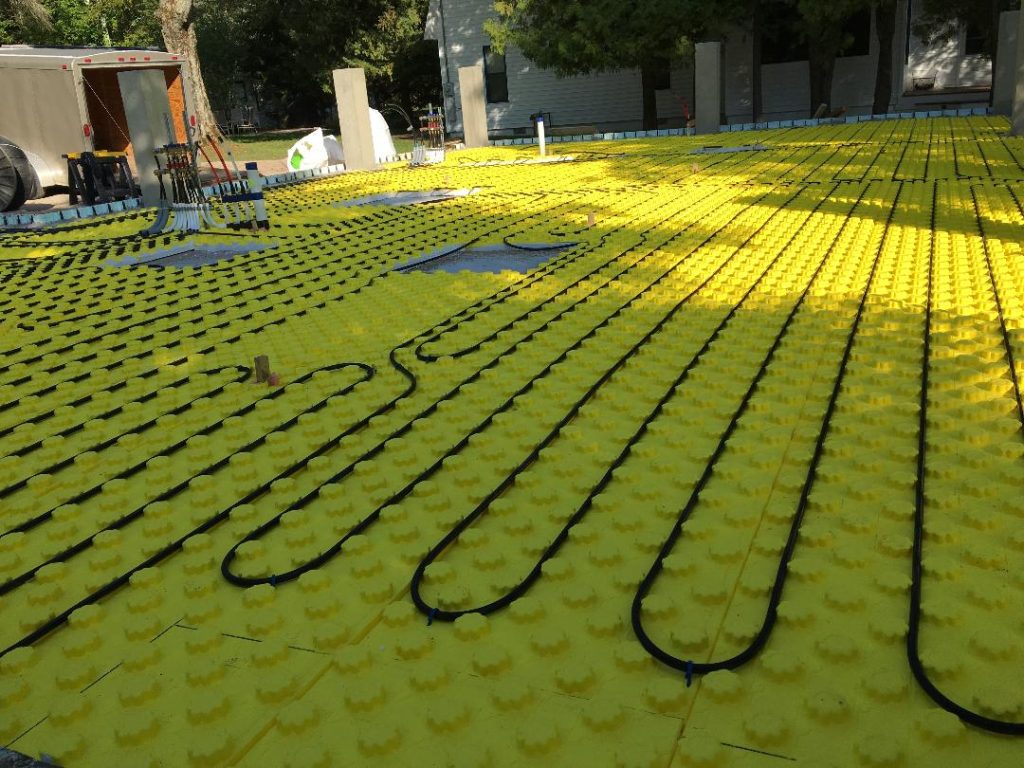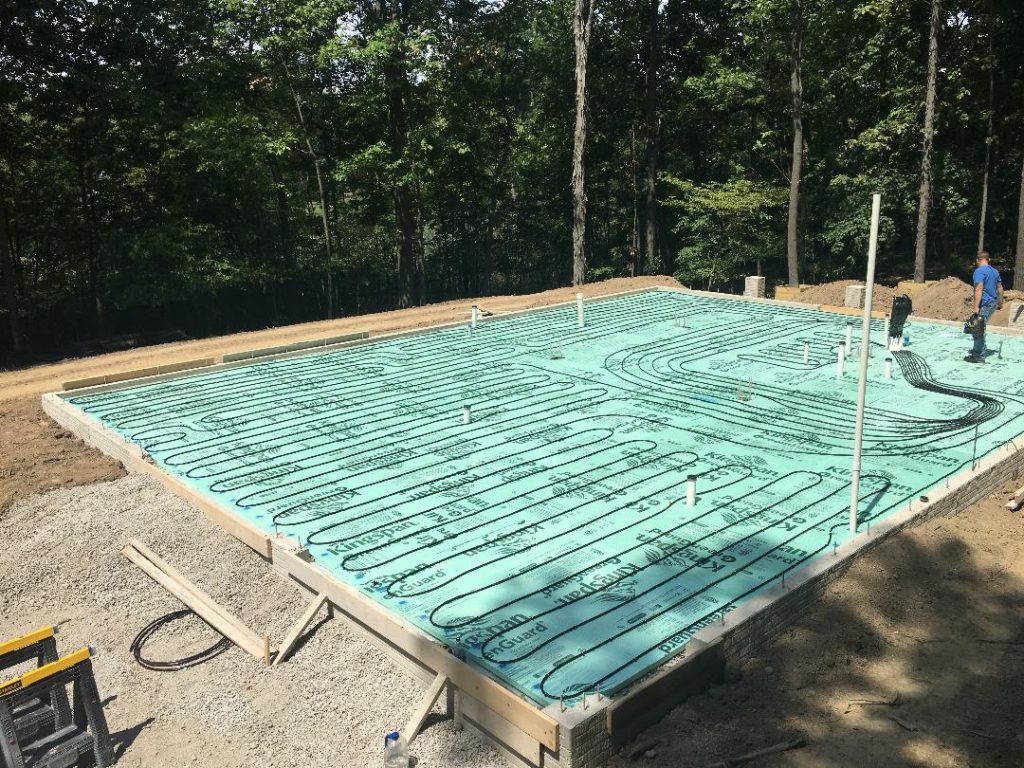 Understand your Radiant Installation Options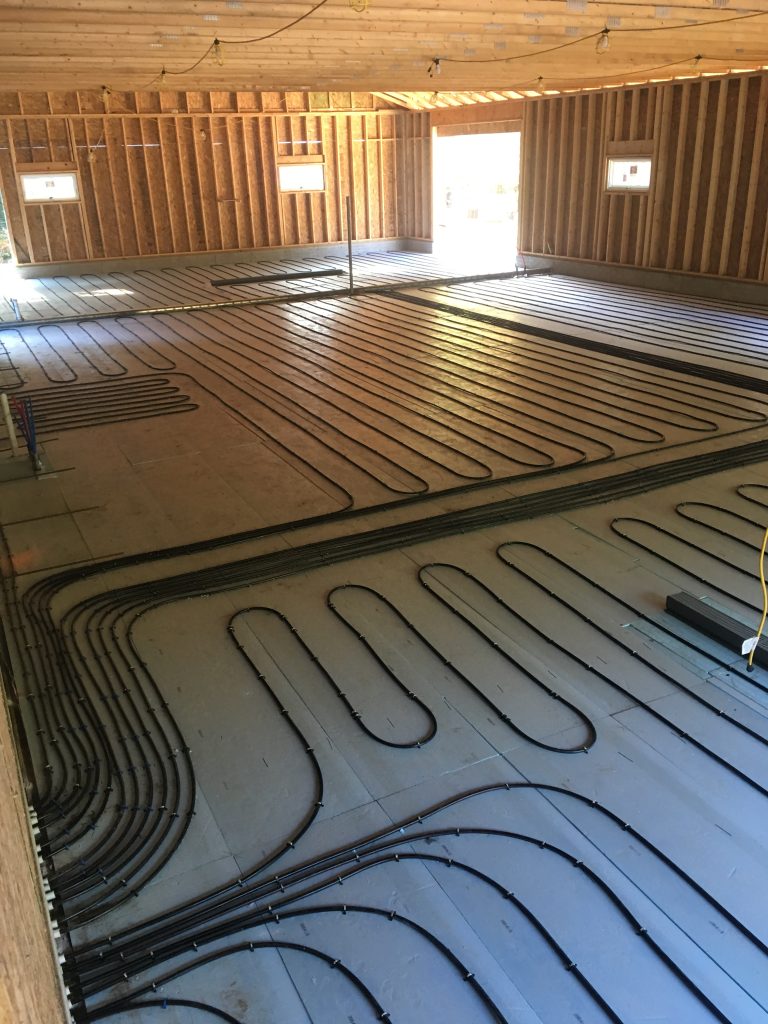 Can be installed in a concrete slab such as found in a basement or garage. It can also be installed on top of a traditional wood structure flooring system using a thing layer of Gyp Crete.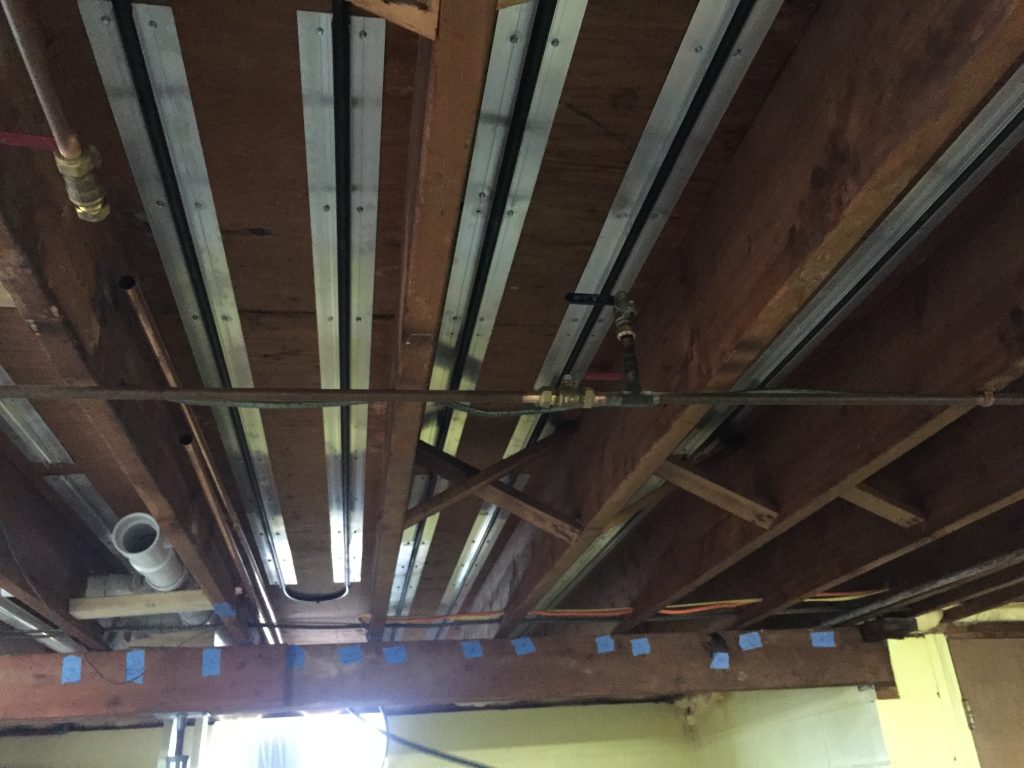 Climate Trak is an ideal application for a retro-fit in an existing home to add radiant heating in a single room such as a bathroom or kitchen.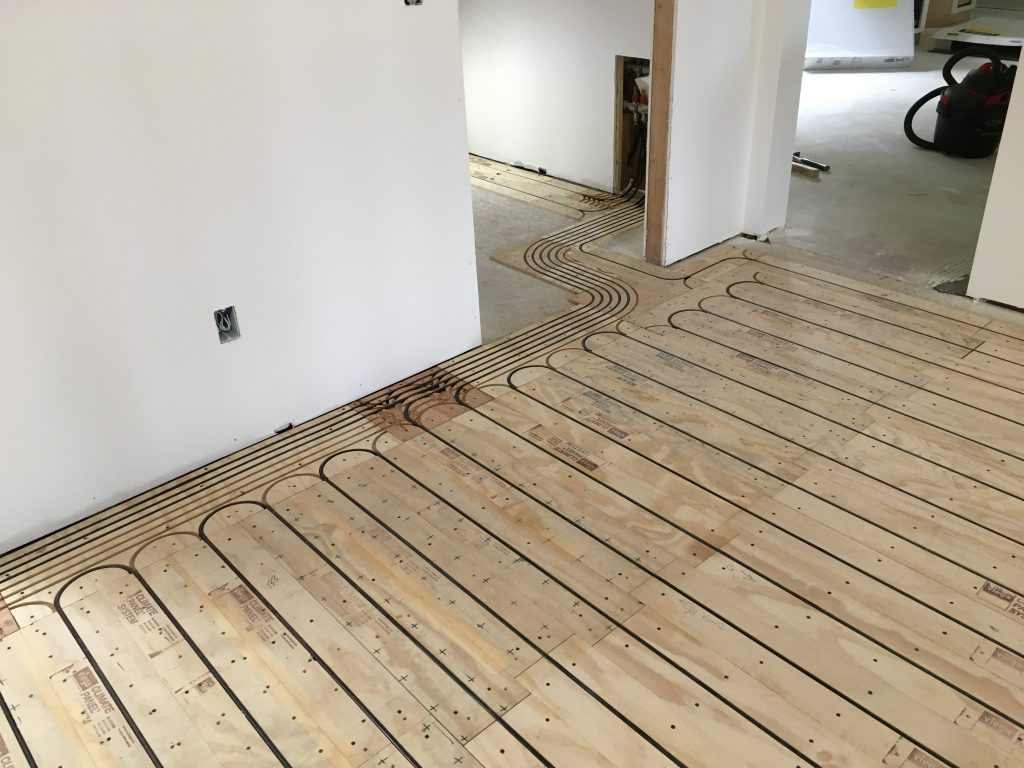 Climate Panel is a non-structural panel used in new construction or a remodel which is installed on top of the existing subfloor before finish flooring is installed.
Let the Professionals at RP Carder Mechanical assist you with the proper selection of your new energy efficient system. Contact us today!